| | |
| --- | --- |
| Learn more about the creators of our problem gambling recovery system. Shawn and Drew also are available for educational and promotional events. | |
The Drew and Shawn characters in the workbooks are based on the real life successes and failures of Shawn Jordan and Drew Hartt, two long-time friends and associates.
Drew Hartt (2 min., 33 sec.)
Drew Hartt is a very talented professional golfer who has been sidelined for years by gambling difficulties. He currently is working towards removing gambling problems from his life and is focused on revitalizing his golf career.
Drew is the Professional Sports Marketing Representative for the STOP Gambling brand.
We hope to see Drew back in a PGA Tour event competing with a golf bag displaying the STOP Gambling logo! That would be a great accomplishment as well as an inspiration for all of us who are on the road to recovery and rediscovering our own excellence.
Shawn Jordan (1 min., 10 sec.)
Shawn Jordan is a keen enthusiast of many aspects of life, including work, parenting, education, sports, health, and creative pursuits.
Shawn is the original author of Shawn and Drew's 21 Steps to STOP Gambling System and Workbooks. He used the process of writing the initial manuscript to help guide him out of relapse and his gambling-related afflictions. Subsequently, Shawn finished the 21 Steps recovery process with the helpful support of his counsellor, family, friends, workmates, and family psychologist.
Today, Shawn is the Vice President of Production and Distribution at STOP Gambling Inc. He also is Vice President of Learning and Innovation for Money School Ltd., where he guides the curriculum design and "Online Household Money Education" the company offers.
We hope the information we created will help you on your road to recovery and restructuring the way you think about gambling. It should allow you to rediscover great things about yourself and move on to a healthier way of thinking.
In the end, it's up to you to make the changes that will benefit you and all those who are connected to you. This 21-Step System is a great way to start!
– Shawn and Drew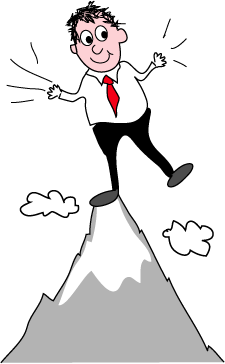 Shawn and Drew both dedicate time to educate the public about problem gambling and promote STOP Gambling. These activities include:
Promoting the problem gambling recovery system and workbooks.

We sign copies of our system at bookstores, media outings, youth education, community involvement, and other events.

Corporate golf tournaments (or par three hole tournament hosts).

Drew shows all us how to hit the tee shot we wish we could…17 career holes-in-one under his belt. Plus, we can create a donation agreement between STOP Gambling Inc. and your company to help those in need of recovery assistance.

Enhancing your company culture with STOP Gambling education.

Shawn is always eager to help companies educate their employees on the value of preventing problem gambling and encouraging recovery.

Educating counsellors and addiction specialists on the unique challenges of successfully recovering from gambling addiction.

Do you want your counselling team to better understand the real-life experiences, thoughts, and processes that went into each of our 21 steps and their order? We offer Shawn and Drew's 21-Step System Training for counsellors, psychologists, psychiatrists, therapists, and social workers who provide support to recovering gambling addicts.

Our system works for a reason. We can help you become an expert in gambling addiction recovery and a more successful part of the support network.
To book a special STOP Gambling event by Shawn and/or Drew, contact Shawn Jordan via email at