| | |
| --- | --- |
| Your privacy is of great important to us. One way STOP Gambling Inc. respects the privacy of its customers and employees is by protecting your personal information. | |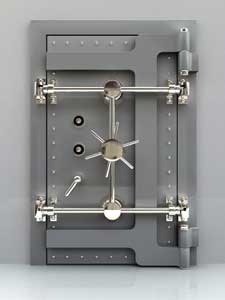 The means by which an end is reached should exemplify the value within the end itself.

– Unknown source
STOP Gambling Inc. (also referred to as STOP Gambling) is committed to maintaining the confidentiality, accuracy, and security of your personal information. As a part of this commitment, we have adopted the 10 principles established by the Canadian Standards Association's Model Code for the protection of personal information.
These principles form part of the Personal Information Protection and Electronic Documents Act (PIPEDA), which establishes rules governing the collection, use, and disclosure of personal data.
For the purposes of this Privacy Statement, "personal information" means data about an identifiable individual.
Accountability. All STOP Gambling associates are responsible for maintaining and protecting all personal information under their control. STOP Gambling has designated an individual to oversee STOP Gambling's compliance with the Act and our 10 Privacy Principles.
Identifying purpose. We will identify the purposes for which personal information is collected, either before or at the time of collection.
Consent. We will only collect, use, and disclose your personal information with your consent.
Limiting collection. We will limit the collection of your personal information to only those details that are necessary for the purposes identified.
Limiting use. Your personal information will be used or disclosed only for the purposes for which it is collected. We will retain your personal information only for the period of time required to fulfill the purposes for which it was collected.
Accuracy. We will keep personal information we collect as accurate, complete, and up-to-date as possible to fulfill the purposes for which it is collected.
Safeguards. We will protect the personal information we collect with security safeguards appropriate to the sensitivity of the information.
Openness. Information about our policies and practices relating to the management of your personal information will be made readily available to you.
Access. You may request access to your personal information at any time to review its content and accuracy and have it amended as appropriate. If your personal information is not accurate or complete, please contact STOP Gambling at (403) 463-2267 to have it changed.
Challenging compliance. You may contact us with any questions, complaints, or suggestions with respect to our privacy principles:

STOP Gambling Inc.
Box 22474
Bankers Hall RPO
Calgary, AB T2P 5G7


(403) 463-2267
In general, you can visit our web site without telling us who you are or revealing any personal information. It will be clear to you when you are on a section of stop-gambling.com that collects personal information.
Through our web site, we collect two types of data about visitors: personal information (name, address, email address, phone number, etc.) and non-personal information (page accesses, number of visitors to the site, IP addresses, etc.).
Typically, we seek consent for the use or disclosure of your personal information at the time of collection. In certain circumstances, consent might be sought after the data already has been collected but before we use it. We do not, as a condition of supplying a product or service, require you to consent to collection, use, or disclosure of personal information beyond what is necessary to provide the product or service.
With your consent, we might collect information from you over the telephone, by mail, or in person. We may combine this information with the information you supply online to improve our products and our ability to provide good customer service to you.
It is always your choice whether or not you provide us with your personal information. However, a decision to withhold certain personal information might restrict or prevent STOP Gambling from providing goods or services to you, such as fulfilling promotional requests or coupon rebates.
Web tracking applications might record information such as Internet domain and host names, Internet protocol (IP) addresses, browser software and operating system types, click stream patterns, and dates and times that our site is accessed.
Our use of tracking technologies allows us to improve our web site and your web experience. We also might analyze information that does not contain personal information for trends and statistics.
Our relationship with all our customers is very important to us. We want to provide you with a value-added service on an on-going basis and establish a long-lasting relationship that will grow and change to meet your needs.
We collect, maintain, and use the information you voluntarily submit to provide the service or carry out the transaction you requested or authorized. This might involve the following:
Provide timely, reliable services to our customers, such as promotions, special pricing, contests, warranty, and surveys
Establish and maintain a relationship with you and provide on-going services and customer support
Develop, implement, market, and manage services for customers
Assist in administrative functions, collect unpaid debts, process credit cards, and protect the business interests of STOP Gambling and its customers
Protect you and us against error and fraud
Comply with legal requirements
We do not rent, sell, license, or trade your personal information with or to others for marketing purposes.
STOP Gambling might work with third-party companies and share your personal information with such parties to assist us in delivering the requested products or services to you. These service providers are strictly prohibited from using your personal information for any purpose other than to provide this contractual obligation to STOP Gambling. They are required to protect your personal information using security measures comparable to those used by STOP Gambling.
You can choose not to receive personalized, direct-marketing communications from STOP Gambling. We may inform you about products or services by mail, telephone, or other means. If you do not wish to receive direct communications from STOP Gambling, simply contact us and tell us you do not wish to be contacted in a particular manner. It might take a few days for your request to take effect.
This Privacy Statement applies to the personal information collected from customers through the stop-gambling.com web site, as well as through STOP Gambling's services associated with the sale of our services.
You might be able to access third-party web sites through links available on stop-gambling.com. You understand and agree that your use of third-party sites, including other STOP Gambling web sites, will be governed by the privacy policies of those web sites and not by this Privacy Statement.
The privacy policies of other STOP Gambling web sites may differ from this Privacy Statement to reflect differences in site features, company services, or applicable law.
By purchasing our products or using our web site, you consent to the collection, use, and disclosure of your personal data in accordance with the above policy. This policy may change without prior written notification.
Last updated: 23 November 2006