| | |
| --- | --- |
| While we try to keep the information on this web site up-to-date and correct, we cannot guarantee perfect accuracy. Below, are other disclaimers and legal notices. | |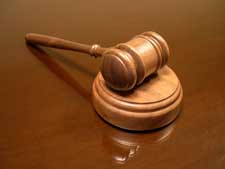 Those who have not asked the question are not ready to accept the answer.

– Unknown source
The information provided on this web site, while believed to be accurate, is not warranted to be so. Prices are subject to change at any time without notice.
If you believe there is inaccurate information on this web site, please contact us so we can correct it.
STOP Gambling Inc., their officers, employees, directors, contractors, and suppliers make no warranty, expressed or implied, including warranties of merchantability. In addition, we assume no legal liability for the accuracy, completeness, or usefulness of any information on this web site.
We assume no liability for damages or losses of any kind. This includes, but is not limited to, punitive and compensatory damages, indirect damages, loss of data, loss of use, loss of income or profit, loss of or damage to property, or claims of third parties.
This web site contains Internet links to third-party web sites as a convenience to you. We make no representation or endorsement of any kind regarding these linked sites, the third-parties who create or maintain these sites, the content found on these sites, or the privacy policies of these sites.
We assume no responsibility or liability for any damages or losses you might incur from dealing with these third parties.
We are firmly committed to protecting your privacy. See our Privacy Policy to learn what information we collect, how we use it, and what you can do to change or remove it.
All information found on this web site is protected under Canadian and international copyright laws. Achiever Web Design owns the copyright to this web site and reserves all rights worldwide.
Some code, images, and information used on this site has third-party copyright and is used with permission. If you believe your copyrights have been infringed, please contact us so we can remedy the situation.
Some product and company names mentioned on this web site might be the trademarks of their respective owners. The display of trademarks on this web site does not imply a license of any kind has been granted.