The entire 21 Steps to Stop Gambling System and Workbooks blends the best of health science, research, recovery experiences, bio-psychosocial well being information, and applied education practices. It has been utilized successfully since 2007 in both public and private sector health care facilities.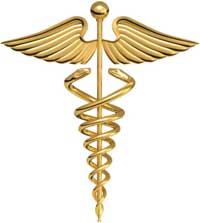 This solution-oriented curriculum is professionally developed using clinical grade criteria, applied money psychology expertises, mental health education parameters, and patient-centric metrics.
It aids the ability of clinicians, health insurance providers, employee and family assistance programs (EFAP), and public health stakeholders to effaciously treat problematic gambling patients and citizens.
The comprehensive nature of the program design includes:
21 self-help workbooks
24/7/365 lifetime online recovery support mechanism
360-degree feedback metrics
Financial TELE-Health care
Clinician training capacity
Money Addictions of America, LLC, Rocky Point, New York
"Money Addictions of America LLC" has been using the 21 Steps to Stop Gambling Methodology, since 2007, with great success. After 15 years of treating Money Addictions this program is a GOD send. As a former Board member and President of the New York Council on Problem Gambling, a licensed clinical social worker, and certified gambling counselor I fully endorse this program and recommend its use for those with gambling problems.
Every client that is in treatment with MAA is first connected with this wonderfully structured program combined with our famous clinical therapies. We know it's the only program of its kind, because it effectively guides and structures the recovery process and the positive orientation that is utilized by our troubled gamblers and our staff.
We have found that as a result of integrating the 21 Steps methodology with our service offerings our gambling recovery programs are more successful, and our collective counseling expertises are brought into fruition.
The self-help workbooks and online recovery support aspects of the 21 Steps serve as valued tools for treatment that benefit all who are connected to the measurable and noticeable outcomes even after graduating from Money Addictions of America LLC. We have even supplied the program to many other treatment programs here in New York State who are now using it successfully when we refer clients to them.
Since 2007, the majority (over 95%) of our clients have graduated through treatment and are continuing to improve upon their initial condition and build non-gambling interests into their lives, as a result of adopting their 21 Steps approach to "learning how to enjoy life without gambling."
Heiko Ganzer, Executive Director, R-LCSW, CASAC, NYPGS
Aventa Addiction Treatment for Women, Calgary, Alberta
The 21 Steps to Stop Gambling program has been a valuable resource for Aventa. As an addiction treatment centre we have been treating gambling for many years. There is not a lot of gambling curriculum available as it has some unique aspects that need to be addressed that is not covered under regular drug and alcohol treatment curriculum. Then along came 21 Steps to Stop Gambling which is a program that is comprehensive and self directed. It will fit into any type of treatment modality: group, individual and outpatient. The curriculum is very user friendly, non-judgmental and anyone would feel comfortable using the material.
Mara Thorvaldson, Program Director
Compulsive Gambling Institute, Cathedral City, California
In 2007, I was first introduced to the 21 Steps to Stop Gambling Workbooks, their business development team, and the Recovery and Beyond Online Support Community. Over the years I've had the opportunity to review many problem identification resources. 'In My Opinion' the 21 Steps curriculum is the "most comprehensive and complete recovery basis" in the world.
While navigating through the full spectrum of 'new knowledge' that is required to recover, participants and practitioners are on the same page with each other and further aided by their ability to determine the step of progression and phase of recovery that they are working on. As a result of knowing where they are situated, in the process of recovery, self improvements and resilient thoughts begin to reign.
The reputation of sincerity, authenticity, and real-life oriented 'people smarts' that have been built into the 21 Steps methodology harness the best practices of our industry's most experienced and practiced recovery specialists. The 'clinical grade' workbooks and step-based methodology, paired with Shawn and Drew being brought to life as real-life recovery mentors, make this an unduplicatable and unprecedented recovery system.
The progressive effects and associated costs of treating compulsive gambling illness effectively are often underestimated. Not providing comprehensive, structured, and lifetime supported treatment at the onset of treatment and admission of the problem results in prolonged agony, life altering and threatening repercussions, relapses, and worsening financial hardships for families and stakeholders.
We recommend using 21 Steps intervention tools to: public health services, practitioners, individuals, and families who are seeking improved conditions, positive results, and effective guidance into knowing how to recover successfully.
Tom Tucker, Chief Executive Officer, CCGC, Recovered Compulsive Gambler Since 1994
Gripped by Gambling: Recovery from an Addiction, Sun City, Arizona
My experiences in dealing with the repercussions of the compulsive gambling illness began when I was sentenced to serve a prison term for crimes I committed to support my gambling habit.…
I am very pleased with the clarity offered within the self-help workbooks and the lifetime recovery support mechanism offered with the 21 Steps to Stop Gambling. Clinicians and counselors can become more effective as a result of learning and becoming involved with understanding how gambling becomes the root cause contributor of poor mental health for many individuals and families today.
With the increase of casinos, lotteries, online gambling, and other types of gambling being promoted, the person who needs to end their self-defeating thoughts related to gambling addition can benefit greatly from the many lessons and real-life recovery-oriented scenarios and guidance that the '21 Step Method' clearly and comprehensively outlines.
I refer to the content within the wookbooks regularly when I need to reinforce my own recovery. Yes, even after 18 years of recovery, I still feel that it is important for me to obtain support, spark recovery thoughts in others, and recognize the points of reference and meaning that help me and those who are connected to me to improve our sense of awareness and rely upon our intuition to be able to excel on non-gambling oriented paths.
Marilyn Lancelot, Author
The City of Calgary Human Resources — Health and Wellness
I have reviewed your workbook for persons who want to quit gambling, and I am impressed by its comprehensive nature. Obviously, you have a good grasp of the problem and have devised a wide range of exercises to help problem gamblers understand and overcome their problem. I have no hesitation in recommending it, considering it a very helpful tool in counselling. In fact, I have already done so to a number of persons afflicted with the problem.
Arleigh S. Porte, Ph.D., R. Psych.